Is There Anywhere For Adrian Peterson To Play In 2017?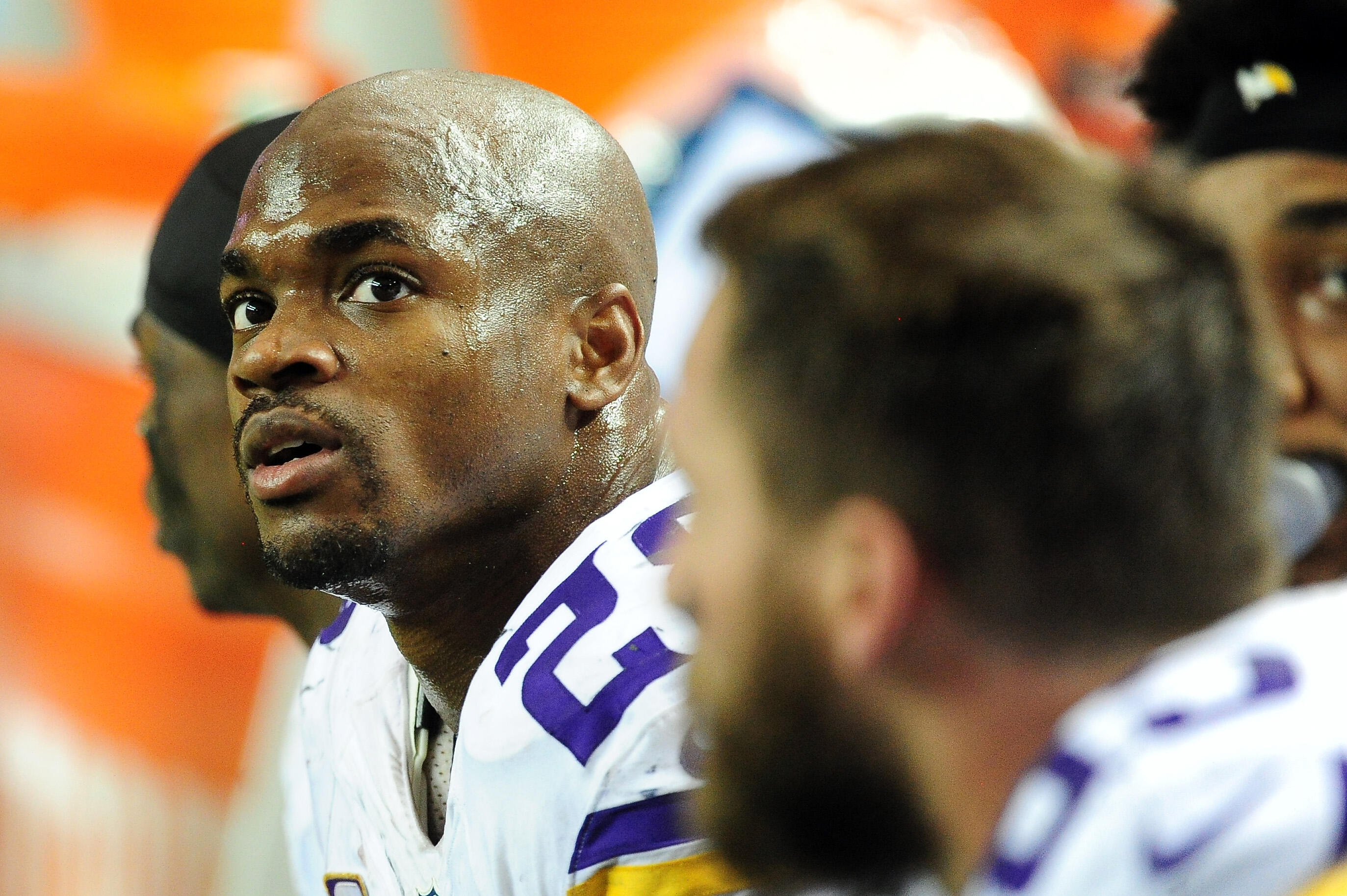 Alexander Shun | @alexpshun
Digital Content Manager | KFAN.com
Running back Adrian Peterson has played in the NFL for 10 seasons now and, for the majority of them, he has been arguably the most dominant back in the league. A torn meniscus slowed the 31-year old back last season, limiting him to playing in just three games while rushing the ball only 37 times for 72 yards and zero touchdowns; not exactly the numbers we have come to expect from the former All-Pro.
When the Vikings declined to pick up the $18 million 2017 option on Peterson's contract, they gave him the opportunity to test free agency for the first time in his career. So far, it has not been the kindest experience for the former Viking.
A weekend-long meeting with the Seattle Seahawks has been the highlight of his free agency experience so far and aside from that, the interest has been limited.
The feeling is that Peterson wants to be paid handsomely as one of the top backs in the league while teams are simply not interested in shelling out top-dollar for a running back one year removed from a torn meniscus and one that will be 32-years old come the start of next season - that's usually the age at which most running backs either retire or witness a steep and dramatic decline in production.
That being said, is there even a market for Peterson's services anymore?
The Vikings filled their running back void by signing Murray which means that Peterson is highly unlikely to return to the purple and gold, the team that many expected him to return to on a cheaper contract. So which teams need a running back?
The departure of Murray leaves a need for running back in Oakland, however some believe that, given the depth of the running back position in the upcoming draft, the Raiders will wait and address that need in April. The Chiefs could use some stability in their backfield despite being a huge fan of current back Spencer Ware; however, they have expressed no interest in acquiring Peterson.
Viking fans would surely hate to see it, but the only other team that could potentially need a running back would be the rival Packers.
Green Bay lost previous starter Eddie Lacy to Seattle and, after converting wide receiver Ty Montgomery to running back last season, are in need of backfield help. Pairing Peterson with arguably the best quarterback in the NFL in Aaron Rodgers would mean that Peterson would not be forced to lead the offense and could potentially avoid high usage and therefore avoid injury.
I don't believe the Cowboys are as interested as many would like to believe and given the price that Peterson expects, I can't envision a those two parties agreeing to terms, especially when the Cowboys have the best young back in the NFL in Ezekiel Elliott and other needs throughout their roster.
As it stands now, it would appear that Peterson will be forced to wait quite some time before he can find a new team, and frankly it wouldn't be surprising if he remains unsigned until a team suffers an injury to their backfield.
Peterson has been an incredible running back throughout the course of his career but surely this free agency period has been humbling for the former first-round draft pick and perhaps he'll adjust his demands accordingly. If he doesn't, expect Peterson to be on the market for a while.

Check out Vikings.com for more information and Minnesota Vikings coverage throughout the year!